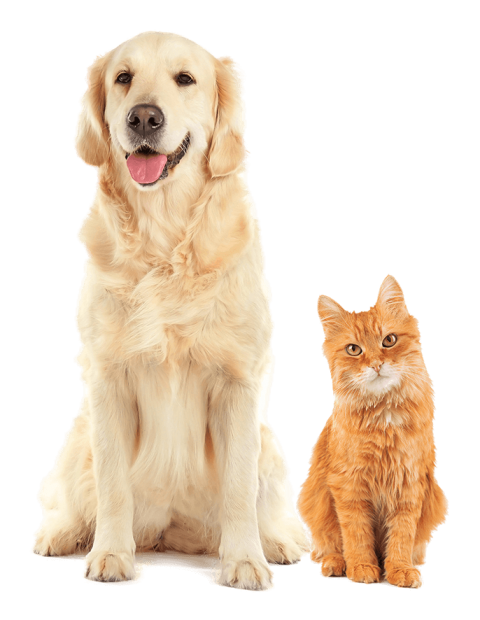 Help centre for guardians (pet owners)
On April 7th 2021, we launched a new look register, included in the updates to the register was a change to the login process.
Instead of needing to login using your pet's microchip numbers, you'll be able to login using an email and password combination. Even better, if you have multiple pets registered with us, you'll see that they've been linked to a single account (email address), so you can manage all of your pets from one account dashboard.
Creating an account | Logging in
Skip to guidance on:
Adoptions and re-homing your pet
If you are unable to find the answer to your question, please contact us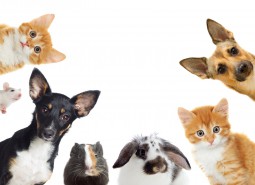 How to create an account and register your pet
See our instructional video on how to create an account and register your pet
See how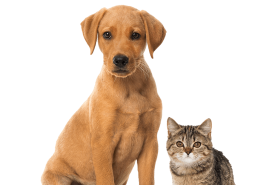 How to rehome your pet
See our instructional video on how to rehome your pet to a new owner (guardian)
See how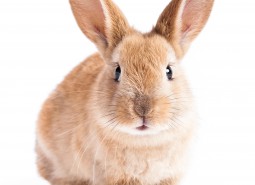 How to mark your pet as lost
See our instructional video on how to mark your pet as lost
See how
Creating an account | Logging in
The easiest way to create your account is using our microchip checker.
Enter your pet's microchip number, and if they are registered, you'll receive the below prompt: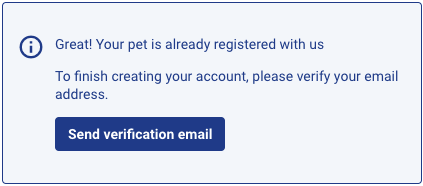 Clicking "send verification email" will send an email to the address loaded as the pet's primary contact.
The email will contain a link directing you to create a password. Once you have set a password, you'll be logged into your account and asked to confirm/update your contact details.
Once your contact details are saved, you'll be taken to your dashboard. All of your registered pets should be displayed here. If one of your animals is not displayed, Contact us quoting their microchip number and our support team will resolve this for you.
Depending on where your animal was chipped, the following places may have a record of your pets microchip number:
Their vaccination booklet (vet book)

Their adoption paperwork
If you are not able to locate the microchip number, your vet clinic may have this on their system, or alternatively, you can take your pet to be scanned at most vet clinics (they will normally not charge for this, but please do call them first).
This may have happened because your pet was associated with a different email address, or didn't have an email address entered against them.
Contact us quoting your pet's microchip number and your name, and contact details, and we can search our database for your pet. Provided that you are the primary contact for that pet, we can transfer them to your account automatically.
If you've confirmed that your pet is registered with our microchip checker, but aren't receiving an email (and you've checked your spam folders), then contact us
Adoptions and re-homing your pet
We have a simple feature which will allow you to transfer your pets registration to a new guardian if you need to rehome your pet. Transferring to a new guardian is as simple as entering the new guardians' email address, and ensures that the correct contact details are maintained for the companion animal.
Please note. The register does not act as proof of ownership of a companion animal. We request that contact details are maintained accurately, so in the event of your lost pet being found and scanned, they are able to be returned to a suitable contact as quickly as possible.
If your companion animal (pet) is registered to another account and you are unable to contact the current account holder, then you will need to contact our support team, with evidence of adoption, so that they can assist in the transfer of your companion animal.