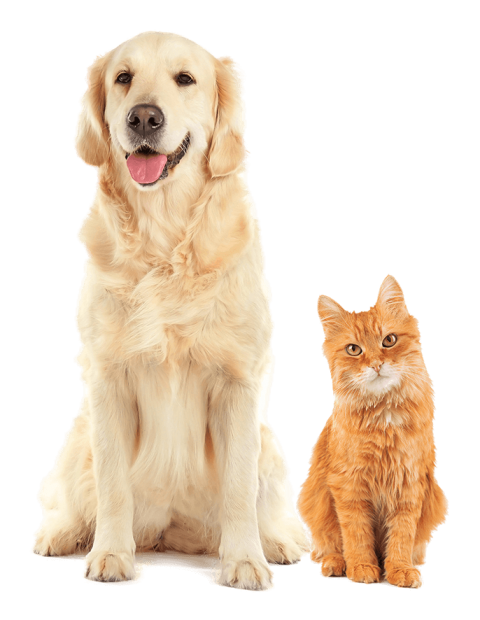 Help centre for guardians (pet owners)
On April 7th 2021, we launched a new look register. Included in the updates to the register was a change to the login process.
Instead of needing to login using your pet's microchip numbers, you'll be able to login using an email and password combination. Even better, if you have multiple pets registered with us, you'll see that they've been linked to a single account (email address), so you can manage all of your pets from one account dashboard.
Skip to guidance on:
Creating an account | Logging in
Adoptions and re-homing your pet
If you are unable to find the answer to your question, please contact us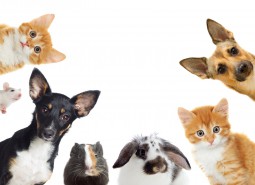 How to create an account and register your pet
See our instructional video on how to create an account and register your pet
See how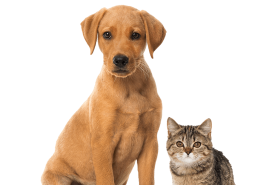 How to rehome your pet
See our instructional video on how to rehome your pet to a new owner (guardian)
See how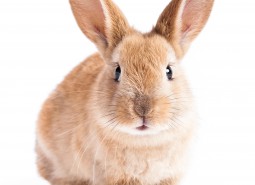 How to mark your pet as lost
See our instructional video on how to mark your pet as lost
See how
About Microchipping
If your pet is not microchipped, getting one implanted is quick, easy and affordable. Give your local vet clinic a call and ask them about booking an appointment or adding the procedure to an existing appointment. You could also reach out to a mobile vet/nurse in your area that may provide this service in your home.
Key notes of microchipping
Microchipping helps protect your pet and supports you as a pet owner.
Microchips are reliable, unlike collars, which can come off.
Microchipping makes it easy for vets, animal shelters and councils to identify your pet if they become lost or separated from you.
Microchipping is recommended as best practice by the Ministry for Primary Industries in their Companion Cats - Code of Welfare 2007.
Microchipping is required, by law, for dogs by the age of 3 months.
... and remember
We like to refer to our animal friends as companions rather than pets. We want to recognise them as the sentient beings that they are. Attentive, perceptive, responsive, sensitive, understanding and watchful. Companion animals include not only cats and dogs, but rabbits, horses, birds, guinea pigs, and many others - even fish! If you consider your animal a companion (or a pet!), you can have it microchipped and registered with us.
A microchip is a small device about the size of a grain of rice. The microchip holds a unique number that can be scanned by a reader, or microchip scanner. This microchip number must be registered to a database to be associated with your details (the microchip itself ONLY holds a unique number).
Placing a microchip is a common procedure. The microchip is implanted under the scruff or the skin of the neck. It is important that your animal is microchipped by a vet or trained professional to ensure the microchip is located and implanted properly and to minimise the risk of infections or microchip migration.
Creating an account | Logging in
You should have received an automated email at the time of registration confirming your pet had been registered and asking you to complete your account. If you missed this email and are unable to sign-in into your account now, you can easily set your account up by doing the following:
Head over to the NZCAR website, sign-in page here
Scroll down and select 'I've lost my password'
Enter your email address and click 'send reset link'
Once this email has been received, follow the link in the email and set a new password for your account
From there you will be able to access your account when needed to update/change your details or the details or any animals registered to you
If you didn't receive an email or have any questions please contact our support team.
NB: Passwords must be at least 10 characters and include at least 3 of the following:
Uppercase characters
Lowercase characters
Numbers
Punctuation
You cannot use a password that has been used previously. The NZCAR is home to a significant amount of personal data and these rules are the most recent good-practice recommendations for ensuring good security.
The guardian for a pet should be the best person to contact, should the companion animal be found. This person is able to log in (via their email address) and make changes to their account, as they see fit. They are also able to make changes to those animals registered to their account - including updating pet names, adding colour descriptions, adding photos; marking the animal as lost or marking the animal as deceased.
A secondary contact is important in case the companion animal is found, but the guardian cannot be contacted. The secondary contact is not able to request changes to the account. Only the (primary) guardian is able to give consent for changes.
You can find more information about use of your personal information in our Privacy Policy found here.
The easiest way to create your account is using our microchip checker.
Enter your pet's microchip number, and if they are registered, you'll receive the below prompt: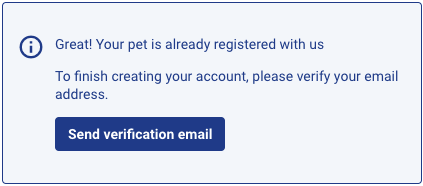 Clicking "send verification email" will send an email to the address loaded as the pet's primary contact (If you don't receive an email, Contact us quoting your pets microchip number and our support team will resolve this for you).
The email will contain a link directing you to create a password. Once you have set a password, you'll be logged into your account and asked to confirm/update your contact details.
Once your contact details are saved, you'll be taken to your dashboard. All of your registered pets should be displayed here. If one of your animals is not displayed, Contact us quoting their microchip number and our support team will resolve this for you.
Depending on where your animal was chipped, the following places may have a record of your pets microchip number:
Their vaccination booklet (vet book)

Their adoption paperwork
If you are not able to locate the microchip number, your vet clinic may have this on their system, or alternatively, you can take your pet to be scanned at most vet clinics (they will normally not charge for this, but please do call them first).
This may have happened because your pet was associated with a different email address, or didn't have an email address entered against them.
Contact us quoting your pet's microchip number and your name, and contact details, and we can search our database for your pet. Provided that you are the primary contact for that pet, we can transfer them to your account automatically.
Firstly, check your spam/junk folder, it could be that the email is in there. If not, your email address isn't associated with an account. Please contact us, with your pet's microchip number/s at hand and the support team will resolve this for you.
I've searched my pets microchip number and..
Please contact our support team with your pets microchip number at hand. They can take a look at the current registration details and if the animal is registered to, they can make updates as needed. If the animal is registered to another guardian, our support team can advise how best to proceed.
If your pet has been recently microchipped, its possible the implanter has completed your pets registration for you. Simply log into your account (instructions here) and review your details as well as the details for your pets on your account.
Adoptions and re-homing your pet
To transfer an animal to their new guardian is simple, you will just need to follow the below steps:
Sign-in to your account here

Click on the animal you wish to transfer

At the top right, click the "rehome pet" button

Enter in the new guardian's details. Note: You will need their email address.

The new guardian will be sent a link via email that they must click within a few days, or the transfer will expire and the animal will not be transferred.

Let them know to expect this email and that they must log in to complete the remainder of their account details.
Here is a quick video about rehoming your pet.
It's possible the pet is still registered to the rescue. A lot of rescues will complete their own transfers to new guardians so it would be best to follow up with them in the first instance. If you don't have any luck from there, contact our support team. They will still need to gain consent from the rescue to transfer the animal but can resolve this for you.